News Posts List
Poetry AND Politics: Participating Poets
10/06/2011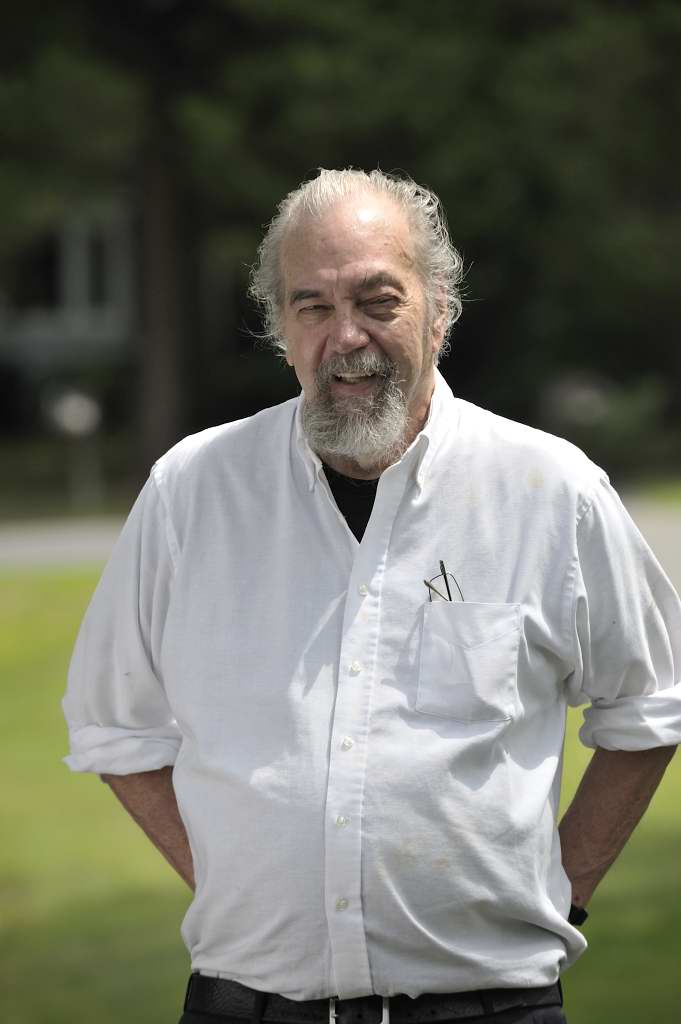 Dick Allen was appointed Connecticut State Poet Laureate for 2010-2015. His books include the Zen Buddhism-influenced Present Vanishing (2009 Connecticut Poetry Book Award), The Day Before: New Poems, and Ode to the Cold War: Poems New and Selected. Allen has received a Pushcart Prize, N.E.A. and Ingram Merrill Poetry Writing Fellowships, among numerous other awards. Various collections of his poetry have been Finalists for the National Book Critics Poetry Award, The PEN/Winship Award, and the Poetry Society of America's William Carlos Williams Award. Dick Allen's poems have been selected for The Best American Poetry volumes six times.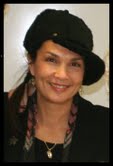 JoAnn Balingit was born in Columbus, Ohio, and grew up in Lakeland, Florida. She has lived in Morocco, Portugal, California and Kentucky, teaching English language, composition and literature. In Delaware, she worked as a librarian and teacher trainer in the public schools from 1990 to 2001. Mother of four, she lives in Newark with her husband Fred Hofstetter and their 12-year-old, Julian. She holds a doctorate in Education from the University of Delaware. JoAnn is the author of Your Heart and How It Works (Spire Press, 2009), winner of the 2010 Global Filipino Literary Award for poetry; and Forage, (Wings Press, 2011), winner of the Whitebird Chapbook Prize. Her poems have appeared in journals and anthologies such as the Best New Poets, DIAGRAM.2, Smartish Pace, MiPOesias, and Verse Daily. Appointed Delaware's poet laureate in 2008, JoAnn teaches poetry in schools and community organizations throughout the state. In 2011, she has been working with the Delaware Division of the Arts and local arts organizations to launch The Delaware Regional Writers Conference, and Delaware's Scholastic Writing Awards, a national recognition program for writers in 7th to 12th grade. Her poetry has been recognized by fellowships from the Mid Atlantic Arts Foundation, the Delaware Division of the Arts, and the Virginia Center for the Creative Arts.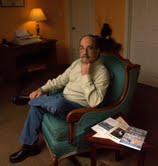 Walter E. Butts is the author of Sunday Evening at the Stardust Cafe, which was chosen as a finalist for the Philip Levine Prize in Poetry and selected winner of the 2006 Iowa Source Poetry Book Prize, and Sunday Factory, a chapbook from Finishing Line Press (2006). The recipient of a Pushcart Prize nomination, a Massachusetts Artists Foundation Fellowship Award, and other honors, his poems appear frequently in such magazines as Atlanta Review, Cimarron Review, Mid-American Review , and Poetry East. He has taught in poetry workshops at the University of New Hampshire and for the New Hampshire Writers' Project and is currently associate professor of English at Hesser College. He lives in Manchester, NH, where he co-edits the literary journal, Crying Sky: Poetry & Conversation.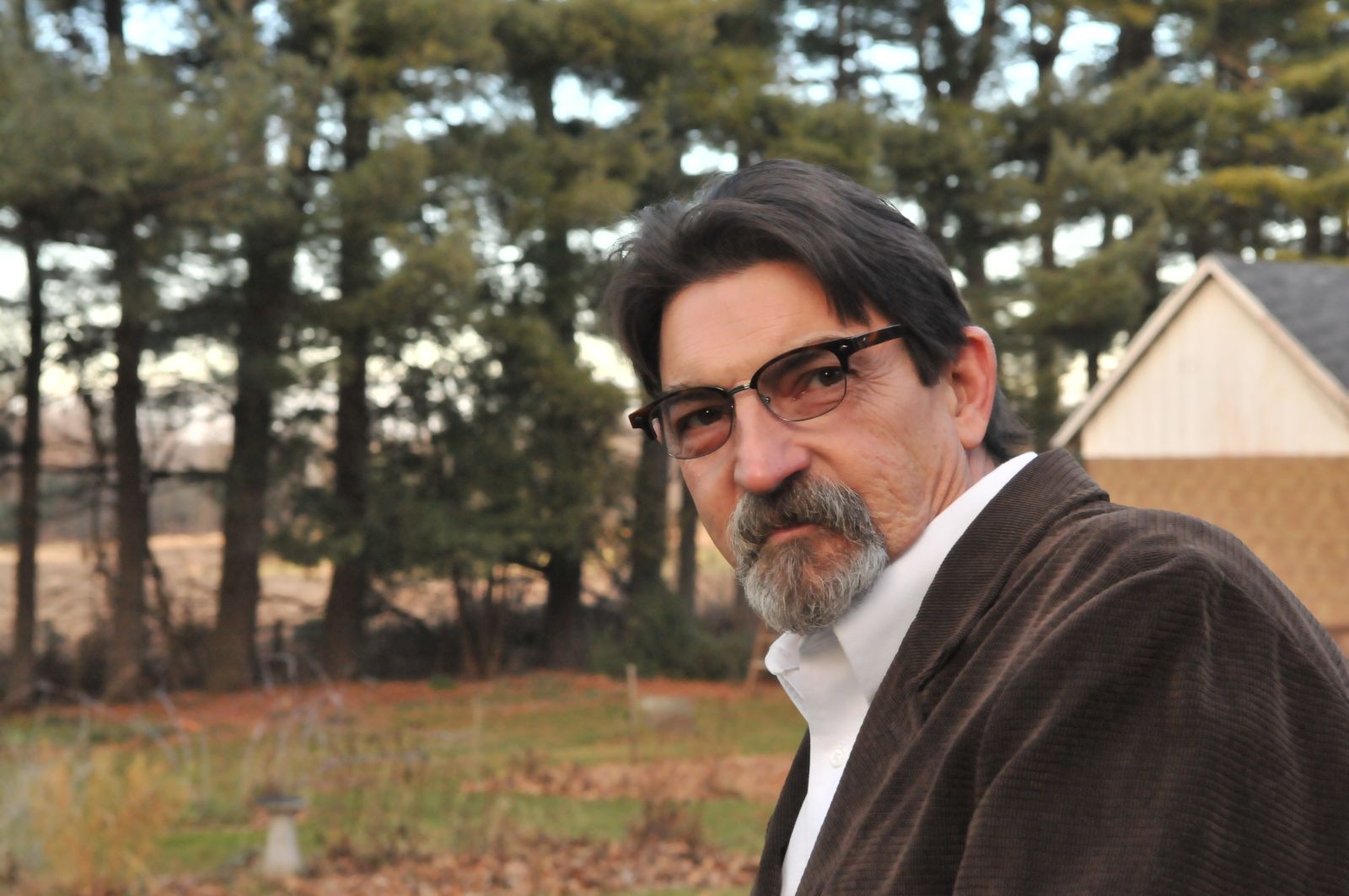 Bruce Dethlefsen, Wisconsin Poet Laureate (2011-2012), has two chapbooks, A Decent Reed and Something Near the Dance Floor, and his full-length book, Breather, published by Fireweed Press, won an Outstanding Achievement Award in Poetry from the Wisconsin Library Association. His new book, Unexpected Shiny Things, published by Cowfeather Press, will come out in November 2011. Bruce's poetry has been featured on Garrison Keillor's The Writer's Almanac and Your Daily Poem. A retired educator and public library director, he lives in Westfield, Wisconsin.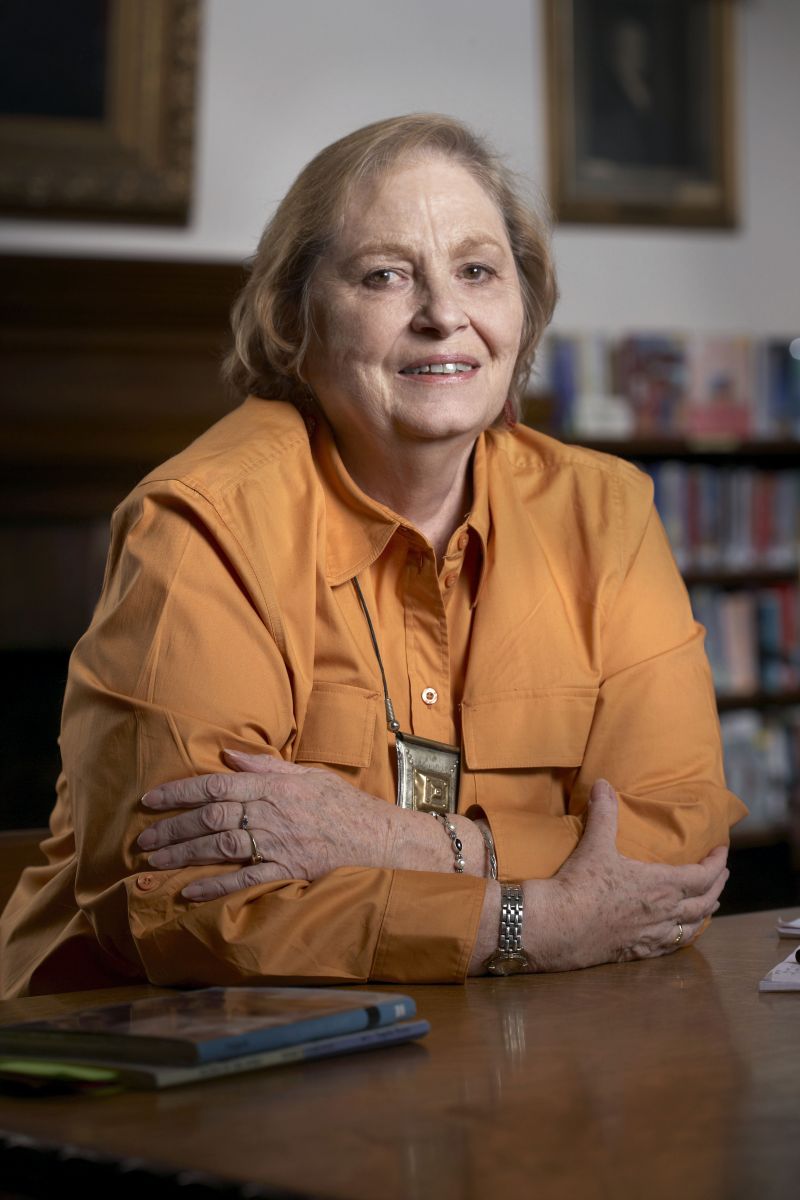 Patricia Fargnoli, the New Hampshire Poet Laureate from December 2006 to March 2009, is the author of four books and two chapbooks of poetry. Her newest book is Then, Something (Tupelo Press, fall 2009) won the ForeWord Poetry Book of the Year Award Silver Award, the Shelia Mooton Book Award of the New England Poetry Club and an Honorable Mention in the Eric Hoffer Awards. Her fifth collection, Duties of the Spirit (Tupelo Press, 2005) won the New Hampshire Jane Kenyon Literary Book Award for an Outstanding Book of Poetry and was a semifinalist for the Glasgow Prize. Her first book, Necessary Light (Utah State University Press, 1999) was awarded the 1999 May Swenson Poetry Award. Pat, a retired social worker, has been the recipient of a Macdowell Colony fellowship. She's been on the residence faculty of The Frost Place Poetry Festival, and has taught privately, at the New Hampshire Institute of Art and in the Lifelong Learning program of Keene State College. She was the recipient of an honorary BFA from The NH Institute of Arts, has won the Robert Frost Foundation Poetry Award and 6 Pushcart nominations. Twice a semifinalist for the Discovery, The Nation Awards, she has published widely in literary journals such as Poetry, Ploughshares, The Harvard Review, Green Mountains Review, Alaska Quarterly, Massachusetts Review. She currently resides in Walpole, NH.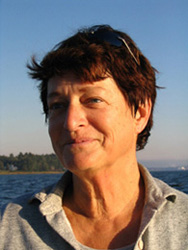 Marie Harris has presented her work to schoolchildren, college students and senior citizens. She has appeared before audiences ranging from the New Hampshire State Legislature to small town meetings, and at conferences on issues ranging from agricultural sustainability and arts in education to modern poetry and politics. She has worked as a resident artist in public and private schools throughout New England for over 25 years. Harris is a trained voiceover specialist and she brings drama and humor to her performances. Marie Harris is the author of four volumes of poetry, the most recent of which is Your Sun, Manny: A Prose Poem Memoir. Her children's books, G is for GRANITE: A New Hampshire Alphabet (2002) and Primary Numbers: A New Hampshire Numbers Book (2004) are included in the Sleeping Bear Press series of state alphabet and number books. Her work has appeared in numerous literary journals and travel publications, and she has edited a number of poetry anthologies. She has received fellowships from the National Endowment for the Arts and the New Hampshire State Council on the Arts. In 1999, Governor Jeanne Shaheen appointed Harris New Hampshire Poet Laureate for a five-year term. She is currently working on a prose poem biography of Amy Beach, America's first female composer.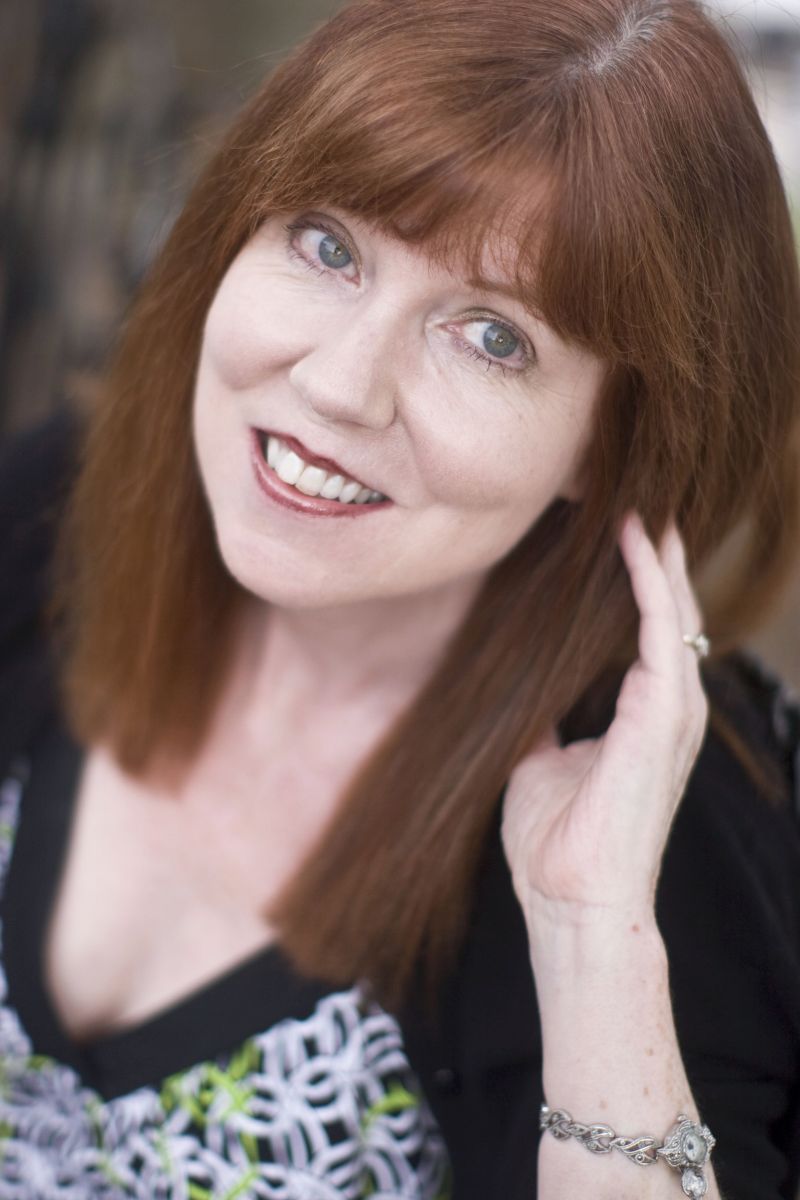 Julie Kane is the current Louisiana Poet Laureate. Her poetry collections are Jazz Funeral (Story Line Press, 2009), which won the Donald Justice Poetry Prize; Rhythm & Booze (University of Illinois Press, 2003), Maxine Kumin's selection for the National Poetry Series and a finalist for the Poets' Prize; and Body and Soul (Pirogue, 1987). She is also the co-editor, with Grace Bauer, of Umpteen Ways of Looking at a Possum: Critical and Creative Responses to Everette Maddox (Xavier Review Press, 2006), which was a finalist for the Southern Independent Booksellers Alliance book prize in poetry; and the associate editor for 20th-century poetry of Voices of the American South, the Longman anthology of Southern literature (2005). With Kiem Do, she co-authored the nonfiction Vietnam memoir Counterpart: A South Vietnamese Naval Officer's War (Naval Institute Press, 1998), which became a History Book Club Featured Alternate Selection. Julie's poems have been published in journals including The Southern Review, The Antioch Review, Prairie Schooner, Mademoiselle Magazine, and Feminist Studies, and in more than thirty anthologies including Penguin's Poetry: A Pocket Anthology and The Book of Irish American Poets from the Eighteenth Century to the Present. They have also been featured on Poetry Daily, Verse Daily, and The Writer's Almanac with Garrison Keillor. Her essays on poetry and literature have appeared in Twentieth Century Literature, Modern Language Quarterly, PsyArt, Journal of Consciousness Studies, The Princeton Encyclopedia of Poetry and Poetics, and many other journals and reference volumes. The Villanelles anthology forthcoming in 2012, co-edited by Annie Finch and Marie-Elizabeth Mali, will be prefaced by Julie's essay "A History of the Villanelle." A former George Bennett Fellow in Writing at Phillips Exeter Academy, New Orleans Writer in Residence at Tulane University, and Fulbright Scholar to Vilnius Pedagogical University (Lithuania), Julie is a Professor of English at Northwestern State University in Natchitoches.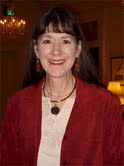 Dr. Carolyn Kreiter-Foronda served as Poet Laureate of Virginia from 2006-2008. She has published five books of poetry and co-edited two poetry anthologies. Her poems have been nominated for four Pushcart Prizes and appear in numerous magazines, including Nimrod, Prairie Schooner, Mid-American Review, Best of Literary Journals, Poet Lore and An Endless Skyway, an anthology of poems by U.S. State Poets Laureate. Her many awards include five grants from the Virginia Commission for the Arts; a Spree First Place award; multiple awards in Pen Women competitions; a Special Merit Poem in Comstock Review's Muriel Craft Bailey Memorial contest; a Passages North contest award; an Edgar Allan Poe first-place award; and a Resolution of Appreciation from the State Board of Education for her contributions as Poet Laureate of Virginia. In 2010-2011 she served as a Literary Arts Specialist with Claudia Emerson on a Metrorail Public Art Project, which will integrate literary works into art installations at metro stations in Virginia.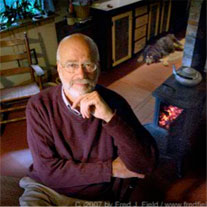 Wesley McNair's latest book is Lovers of the Lost: New & Selected Poems. He has held grants from the Fulbright and Guggenheim foundations, two Rockefeller Fellowships, an NEH Fellowship in literature, and two NEA fellowships. In 2006 he was selected for a United States Artists Fellowship of $50,000 as one of "America's finest living artists." Other honors include the Devins Award for Poetry, the Jane Kenyon Award, the Robert Frost Award, the Theodore Roethke Prize, the Eunice Tietjens Prize from Poetry magazine, an Emmy Award, and the Sarah Josepha Hale Medal. A guest editor in poetry for the 2010 Pushcart Prize anthology, his work has appeared on NPR's Weekend Edition and The Writer's Almanac, with Garrison Keillor; two editions of The Best American Poetry; and over sixty anthologies. He has served four times on the nominating committee for the Pulitzer Prize in poetry, and has authored or edited eighteen books, including poetry, nonfiction and anthologies.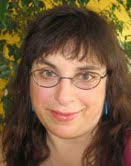 Caryn Mirriam-Goldberg is the Poet Laureate of Kansas, and the author of 12 books, including four collections of poetry, most recently Landed; The Sky Begins At Your Feet: A Memoir on Cancer, Community & Coming Home to the Body; a forthcoming novel, The Divorce Girl; a beloved writing guide, Write Where You Are; and several anthologies. She co-edited An Endless Skyway: Poetry of the State Poets Laureate with Marilyn L. Taylor, Denise Low and Walter Bargen. Founder of Transformative Language Arts – a master's program in social and personal transformation through the written, spoken and sung word – at Goddard College where she teaches, Mirriam-Goldberg also leads writing workshops widely. With singer Kelley Hunt, she co-writes songs, offers collaborative performances, and leads writing and singing Brave Voice retreats. She writes columns and serves as poet-in-residence for www.TheMagazineOfYoga.com. Here daily blog posts, "Everyday Magic," plus occasional podcasts and writing exercises are at www.CarynMirriamGoldberg.wordpress.com, and her websites are www.BraveVoice.com and www.CarynMirriamGoldberg.com.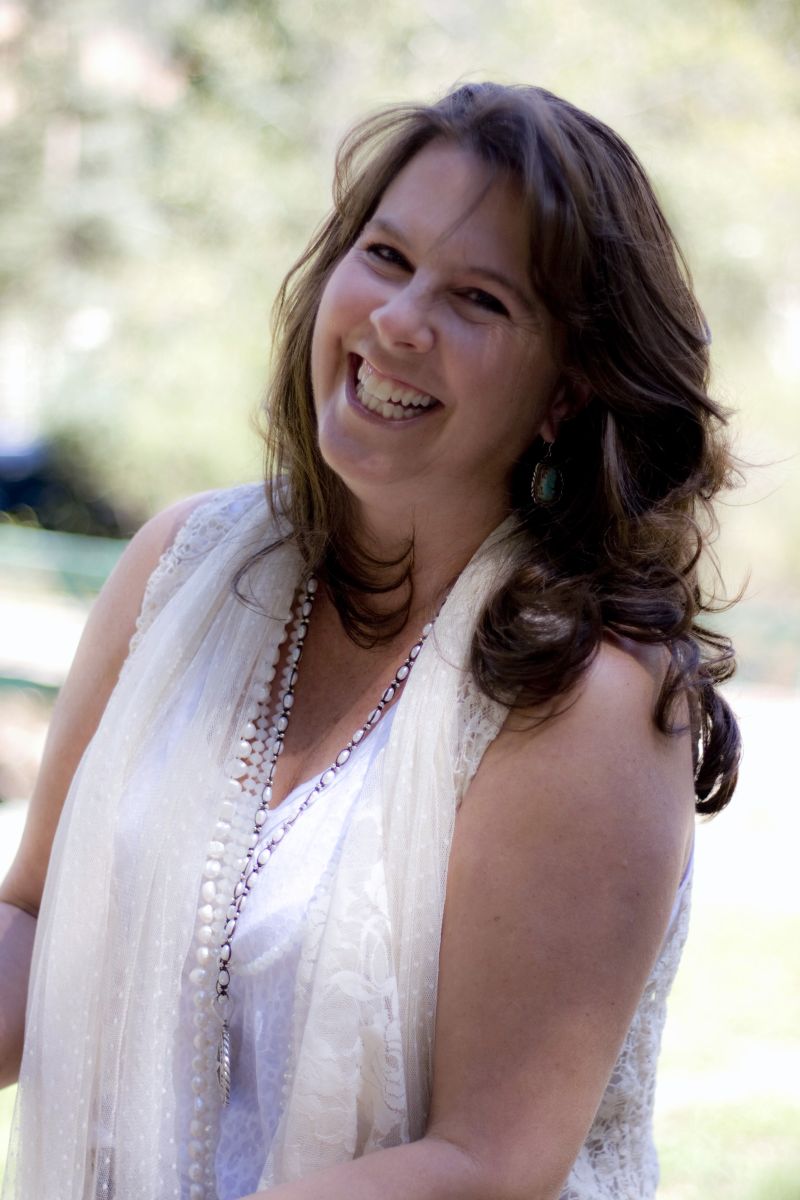 Karla K. Morton, the 2010 Texas Poet Laureate, is a member of the Texas Institute of Letters, a graduate of Texas A&M University, and a Board Member of the Greater Denton Arts Council. Described as "one of the most adventurous voices in American poetry," she has been featured on Good Morning Texas, NPR, ABC News, CBS News and in countless newspapers, blogs and magazines. A Betsy Colquitt Award Winner and twice an Indie National Book Award Winner, she has been widely published in literary journals, and is the author of six books of poetry: Wee Cowrin' Timorous Beastie (a 17th Century Scottish Epic book/CD, Lagniappe Publishing), Redefining Beauty (Dos Gatos Press), Becoming Superman (Zone Press), Stirring Goldfish (a Sufi poetry book), Karla K. Morton: New and Selected Works Series (TCU Press), and Names We've Never Known, (The Texas Review Press). A native Texan, Morton has trekked thousands of miles across Texas and beyond -- bringing poetry and the arts into schools, colleges, universities, civic groups, cancer support groups, and festivals in communities all across the states.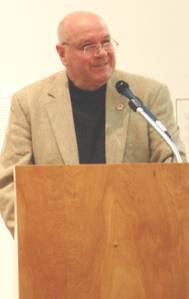 David M. Parsons, 2011 Texas Poet Laureate, has been the recipient of an N.E.H. Dante Fellowship to SUNY, the French-American Legation Poetry Prize, Descant's Baskerville Publisher's Prize, and was inducted into The Texas Institute of Letters in 2009. He grew up in Austin, after which, he joined the U.S. Marine Corps Reserve, where he served as a Squad Leader in a rifle company and a Recon-Scout Boat Team Leader. He attended UT-Austin and Texas State University, where he holds a BBA. After several years in business, advertising, and coaching baseball & basketball at Bellaire High School, Parsons graduated from the University of Houston's Graduate Creative Writing Program. His first collection of poems, Editing Sky, was the winner of the 1999 Texas Review Poetry Prize and a Violet Crown Book Awards Special Citation. He teaches Creative Writing and Kinesiology (Racquetball/Handball) at Lone Star College-Montgomery, and is founder and Co-Director of the MCLAC Writers in Performance Series and Chairman of the Greater Conroe Arts Alliance. He has four grown children and lives with wife Nancy, an award winning Artist. Feathering Deep, his latest collection is from Texas Review Press/Texas A&M University Press Consortium.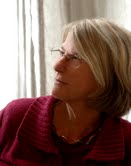 Betsy Sholl is the author of seven books of poetry, including Rough Cradle, Late Psalm, Don't Explain, and The Red Line. Her awards include the AWP Prize for Poetry, the Felix Pollak Prize, a National Endowment for the Arts Fellowship, and two Maine Artists Grants. She teaches at the University of Southern Maine and in the Vermont College of Fine Arts MFA Program. From 2006 to 2011 she was Poet Laureate of Maine. Recent poems have appeared in Ploughshares, Image, Field, Best American Poetry, 2009, Brilliant Corners, Best Spiritual Writing, 2012.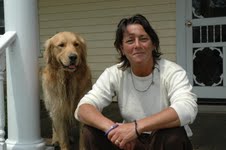 Lisa Starr, Rhode Island's Poet Laureate, divides her time among a variety of interests, her children, and her passion for poetry. She is a two-time recipient of the R.I. Fellowship for Poetry. In her capacity as Poet Laureate, Starr has established dozens of poetry circles in typically marginalized communities. She is a proud and founding member of Ocean State Poets, a team of volunteers that travels around the state, celebrating poetry at facilities for the elderly, schools, hospitals, group homes, libraries, adults with lifetime physical and mental disabilities, and the state's medium-security prison. In April of 2009 Starr assembled more than a dozen US State Poets Laureate for Poetry for Hope, during which the visiting poets worked with more than 7,000 Rhode Islanders (most of them students and teachers) during the 5-day poetry sweep. Starr's third collection of poems, Mad With Yellow, was published in September, 2008. She is the author of two other books: This Place Here (2001) and Days of Dogs and Driftwood (1993). Her poems have been published in dozens of journals. A poet by choice and an innkeeper by necessity, Starr lives in and operates the Hygeia House, a 10-room inn on Block Island which is also home to the Block Island Poetry Project, now in its 9th year. The brightest lights of her life are her two children, Orrin (15) and Millie (13) her beloved dog, Brother, and Jewel, her wild, new little cat. When time permits, she writes her heart out.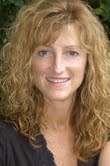 Marjory Wentworth's poems have been nominated for The Pushcart Prize four times. Her books of poetry include Noticing Eden, Despite Gravity, The Endless Repetition of an Ordinary Miracle, and What the Water Gives Me. Her award winning book Shackles, is a children's story. Her forthcoming book with Juan Mendez, Taking a Stand, The Evolution of Human Rights will be published in October 2011. She is the Poet Laureate of South Carolina. She teaches at The Art Institute of Charleston and Roper St. Francis Hospital. For further information see www.marjorywentworth.net.